The 2020 European Young Masters played at Golf Mladá Boleslav in the Czech Republic on 27-29 August saw 21 EGA member countries represented. The course was in excellent condition. The weather proved to be challenging at times with strong winds on the first and second rounds.
The German team was in the lead throughout the competition and finished with an impressive -10 total leaving them 18 strokes in front of the silver medallist home team. Sweden finished third, only one shot behind.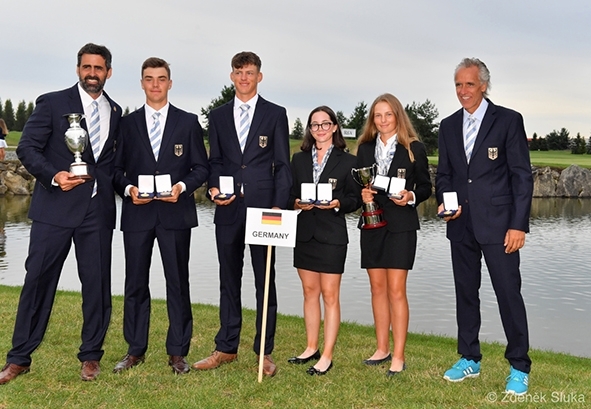 In the Boys' event, Maxence Giboudot from France took the first place after scoring 68 in the last round. Wilmer Edero from Sweden finished second just one stroke behind and the German player, Tom Haberer who had to settle for the bronze medal after leading into the final round.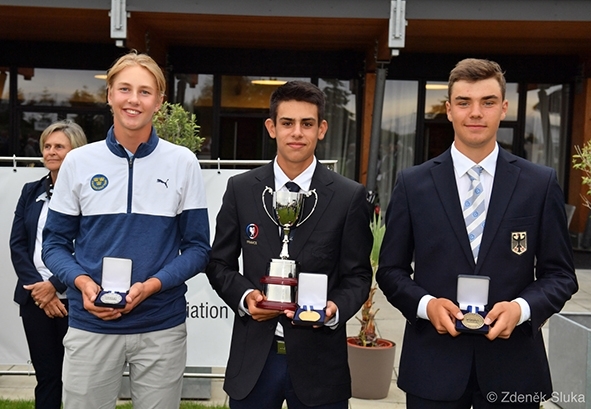 In the Girls' event, Emilie von Finckenstein took the gold with an impressive 66, the lowest score of the competition. Her compatriot Charlotte Back won the silver medal and Denisa Vodičková from the Czech Republic finished third.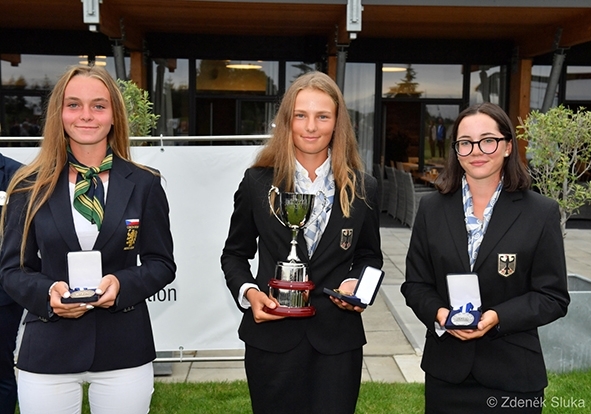 Photos: Zdeněk Sluka