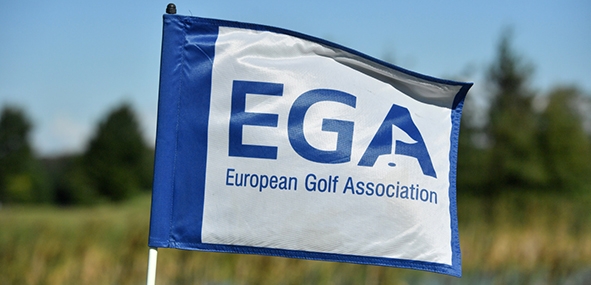 Opportunities
Formed in 1937, the Association is presently composed of 49 member countries and is governed by: the Annual General Meeting and Executive Committee. In addition, it has the following committees: Championship Committee;
EGA Handicapping & Course Rating Committee ; and Environmental Sustainability Working Group.
The EGA is responsible for:
Arranging and co-ordinating both amateur championships and international matches (Championship Committee);

Reviewing European aspects of Rules, Amateur Status and Handicapping in R&A and EGA Committees;

Information and communication amongst member federations; The R&A and the International Golf Federation; between the Executive Committee, the Championship Committee and EGA Committees; and press and media;

Education, through means such as golf conferences, seminars, meetings between member countries;

Golf Course Management in collaboration with the R&A;

Course Rating and Handicapping: Set-up and support of the World Handicap System.
​There are currently no job opportunities available at the moment.