The EGA organised an EGA Sustainability Day to bring together European Sustainability Experts to share views on sustainable best practices implemented in the world of golf.
The meeting took place on Monday 23rd May, in Amsterdam, with 18 delegates attending the event in person and remotely. The sustainable experts took part in a joint discussion and shared their profound knowledge and experience of best practices employed in their country.
The R&A and GEO were invited to participate in the meeting to provide expertise and introduce their respective strategy. Mrs Arlette Anderson, R&A Director of Sustainable Golf, detailed the R&A's focus on sustainable agronomy, and Mr Jonathan Smith, GEO Executive Director and Founder, described the progress of sustainable golf from the perspective of his organisation.
The meeting addressed various challenges and opportunities encountered by National Golf Authorities relating to Sustainability in the world of golf. The sustainability experts contributed with ideas and presentations on dedicated projects, introducing evidence-based solutions regarding specific topics such as the use of pesticide, water scarcity or Biodiversity.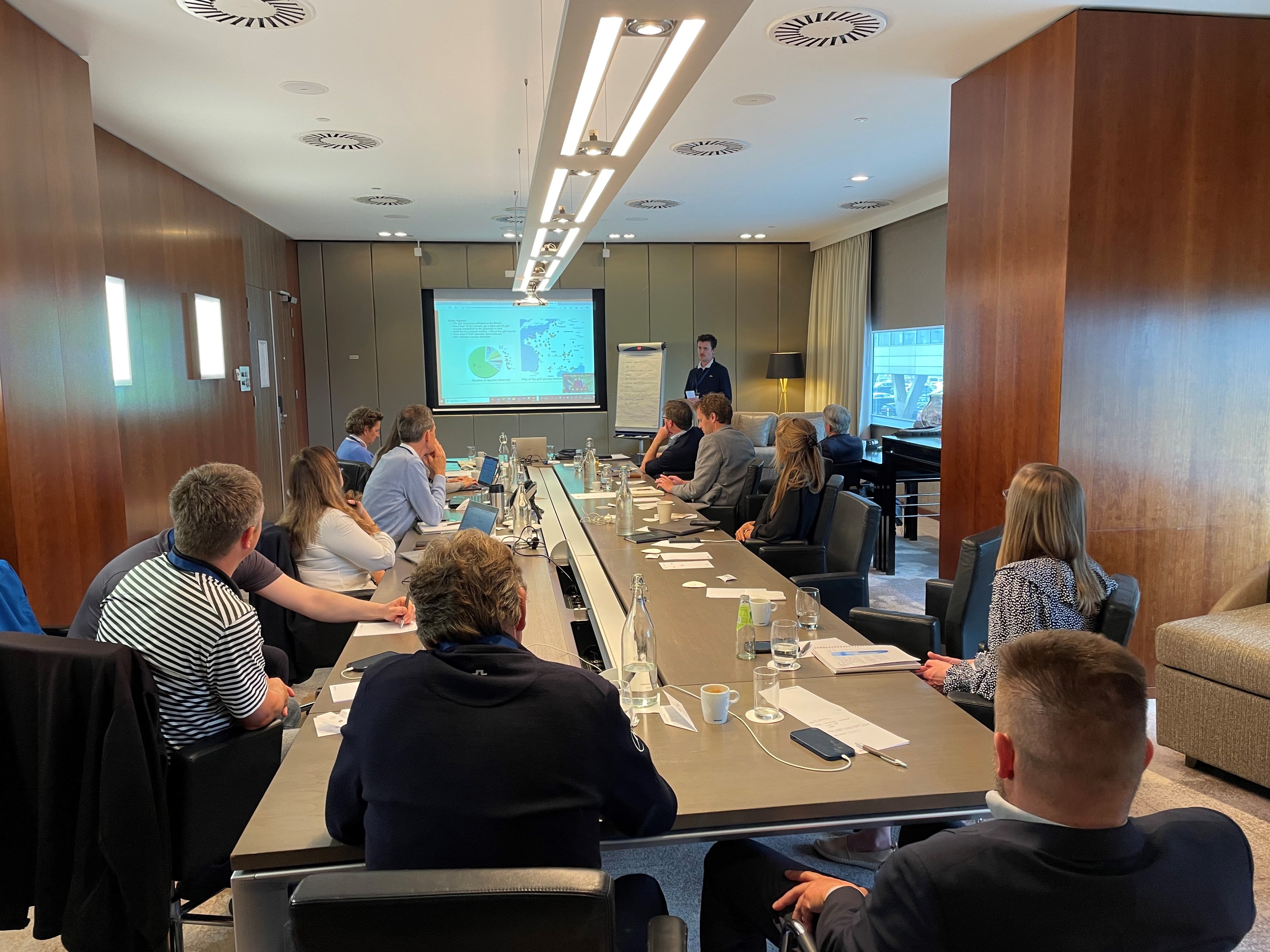 The EGA is pleased with the outcome of the discussions and the positive feedback received from all the attendees. The golfing community has a growing interest towards sustainable practices and the EGA strongly believes that all the stakeholders can embrace responsible and resource-efficient behaviours.
Mrs Caroline Huyskes, EGA President-Elect and Chairman of the EGA Working Group on Environmental Sustainability, shared: "It was great to have sustainability experts from 17 countries brought together in one room with the EGA's, the R&A's and GEO's representatives, sharing - among other - their challenges, opportunities and projects they work on. We are looking forward to follow-up sessions in the near future, which will be coordinated by the EGA".
The meeting was organised as part of the EGA's objectives to strengthen the collaboration between the EGA Member Federations which share a common goal to foster together best practices for the betterment of golf worldwide.
The EGA Working Group on Environmental Sustainability plans to pursue the collective effort in sustainable golf and plans to organise similar meetings in the future.