In collaboration with The R&A, the EGA recently co-hosted a Sustainable Golf Forum during The 151st Open Championship at Royal Liverpool Golf Club.
The Forum provided an opportunity to get updated and discuss some latest developments in sustainable golfcourse management and specifically on the EU's Sustainable Use Regulation (SUR) in Plant Protection Products (PPP's/pesticides).
Participants from national golf federations commented on the good set-up of the event, the opportunity to discuss current topics and to combine it with watching major Championship golf afterwards.
"After a year of countless virtual meetings with our members, The R&A and other stakeholders on challenges related to sustainablility, it was great to meet up in person during the Forum at The Open" said Caroline Huyskes, President-Elect of the EGA. "This further paves the way for tangible actions going forward."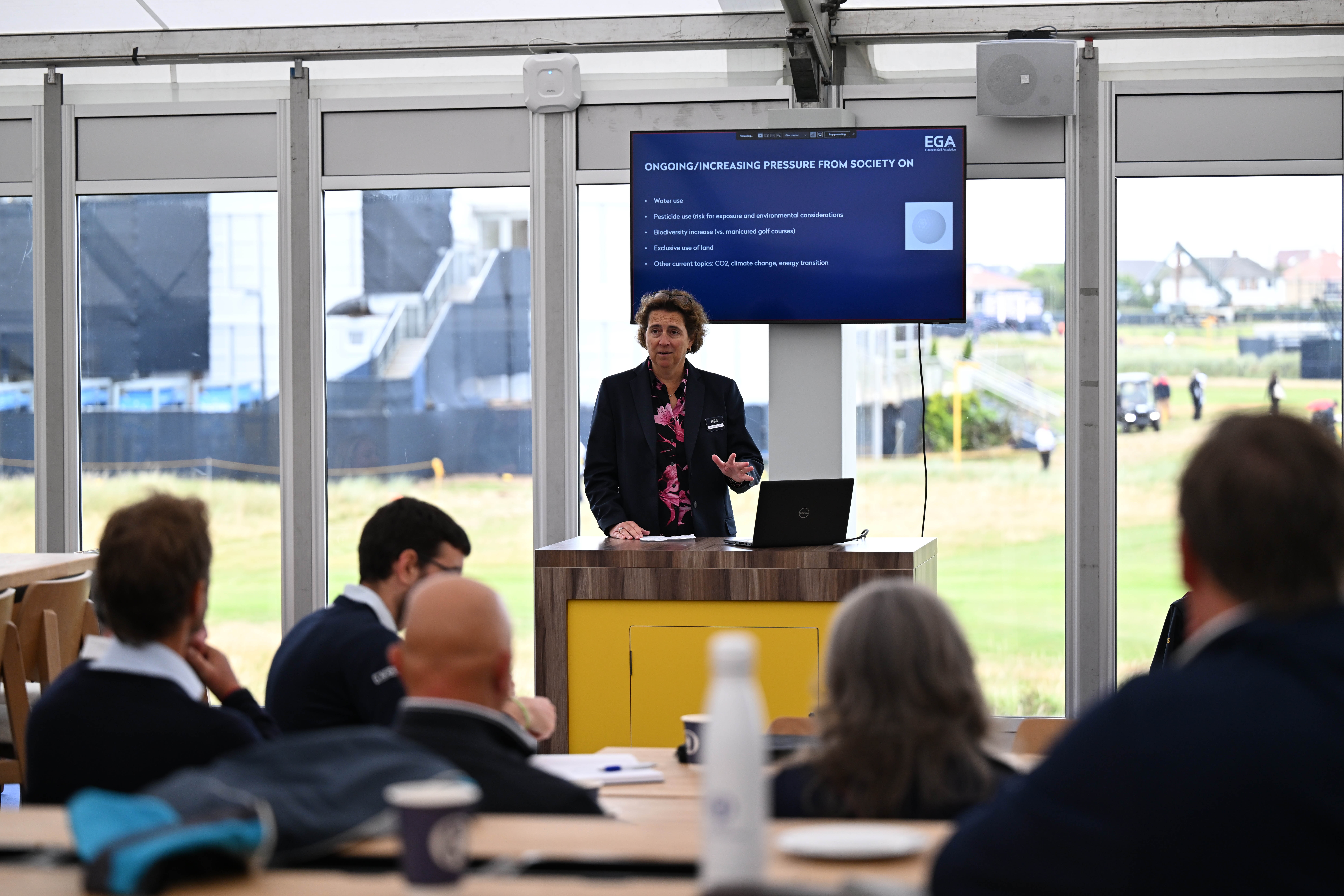 Other current topics like sustainability challenges facing European golf like water usage, exclusive use of land and biodiversity decrease were also discussed. Multiple The R&A's GolfCourse2030 applied research grants as received by EGA members were presented with the aim to share different ongoing European projects with a distinct focus on alternatives to conventional chemical PPPs.
The Forum was finished with an outline on The R&A sustainability efforts in hosting their Championships through the Greenlinks initiative, addressing its carbon emissions, circular economy, social value and promoting nature.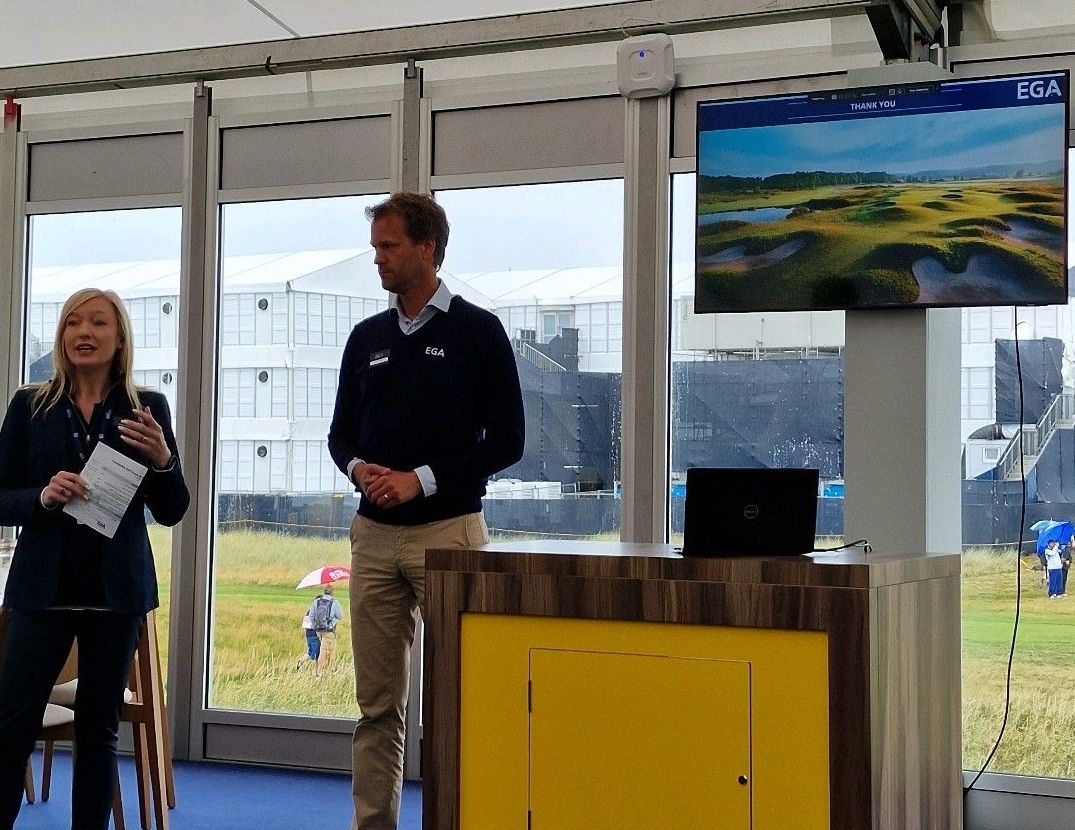 EU SUR UPDATE
While European Golf develops a comprehensive approach towards the SUR in close collaboration with other turfgrass sports like football (UEFA), the SUR will soon come into acceleration after the Brussels summer recess. European Golf is ready to work on further advocacy efforts with a data driven Socio-Economic Analysis, Impact Assessment and a voluntary/pro-active Roadmap voicing an ambitious yet realistic way forward towards the Brussels institutions.
These studies will soon be finalised and shared with EGA members for advocacy purposes towards your EU Member State institutions.
Further change versus the last decade is ahead due to this highly political case which is foremost driven by agriculture. In order to protect the public and "vulnerable groups" (specifically children and elderly), minimal or zero use of Plant Protection Products on "sports grounds" has been an EU regulatory requirement since 2009 under the Sustainable Use Directive (SUD).
This requirement has been transposed and specifically targeted in several EU Member States under their National Action Plans adopted to implement the SUD, all of which have initiated various ways to implement a minimal or zero approach in PPP usage on sportsgrounds. This has recently been reflected in an Additional Study by the European Commission.
In June 2022, the Commission issued a proposal to update and reinforce the SUD by transforming it into a SUR, thus leaving less room for flexibility in Member State implementation.
The proposal includes a ban on chemical PPP use in "sensitive areas", including "sports grounds", but provides for the possibility of very limited (low-risk and biological products which are barely to market) and so far no practical derogations but no longer speaks of minimisation. With the advocacy efforts by European turfgrass sports our aim is to achieve a reasonable outcome for golf and society together.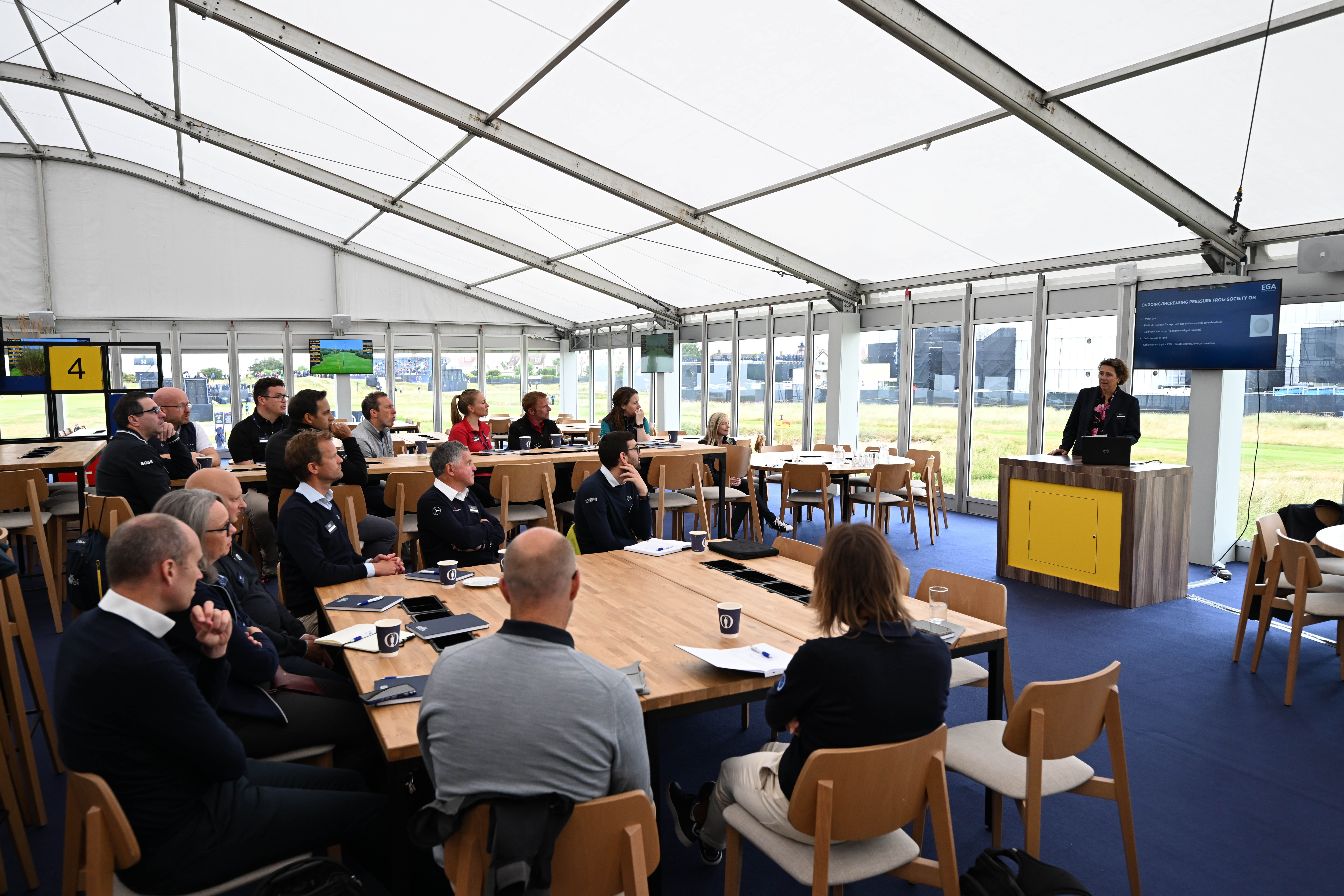 Cover photo: The R&A/ Getty Images