BONALLACK TROPHY DAY 1
EUROPE 4.5 - 5.5 ASIA-PACIFIC
After a very warm first day at Doha Golf Club, Qatar, Europe trails Asia-Pacific by one point in the Bonallack Trophy.
Oliver Gillberg and Angel Hidalgo secured Europe's only win of the morning session with a 2&1 victory over Gregory Foo and Kazuya Osawa. Finnish duo, Sami Valimaki and Matias Honkala, who teed-off first for the European side, managed to secure a half in their match, while Asia-Pacific won the other three matches to win the session 3.5-1.5.
In the afternoon foursomes, wins from Robin Dawson & Marc Hammer, Catherine Edgar & Frederic Lacroix, and Kristoffer Reitan & Rasmus Hojgaard allowed the European side to claim the session 3-2, and close the gap to their oppenents to just one point.
The pairings for the foursomes matches on day two are as follows: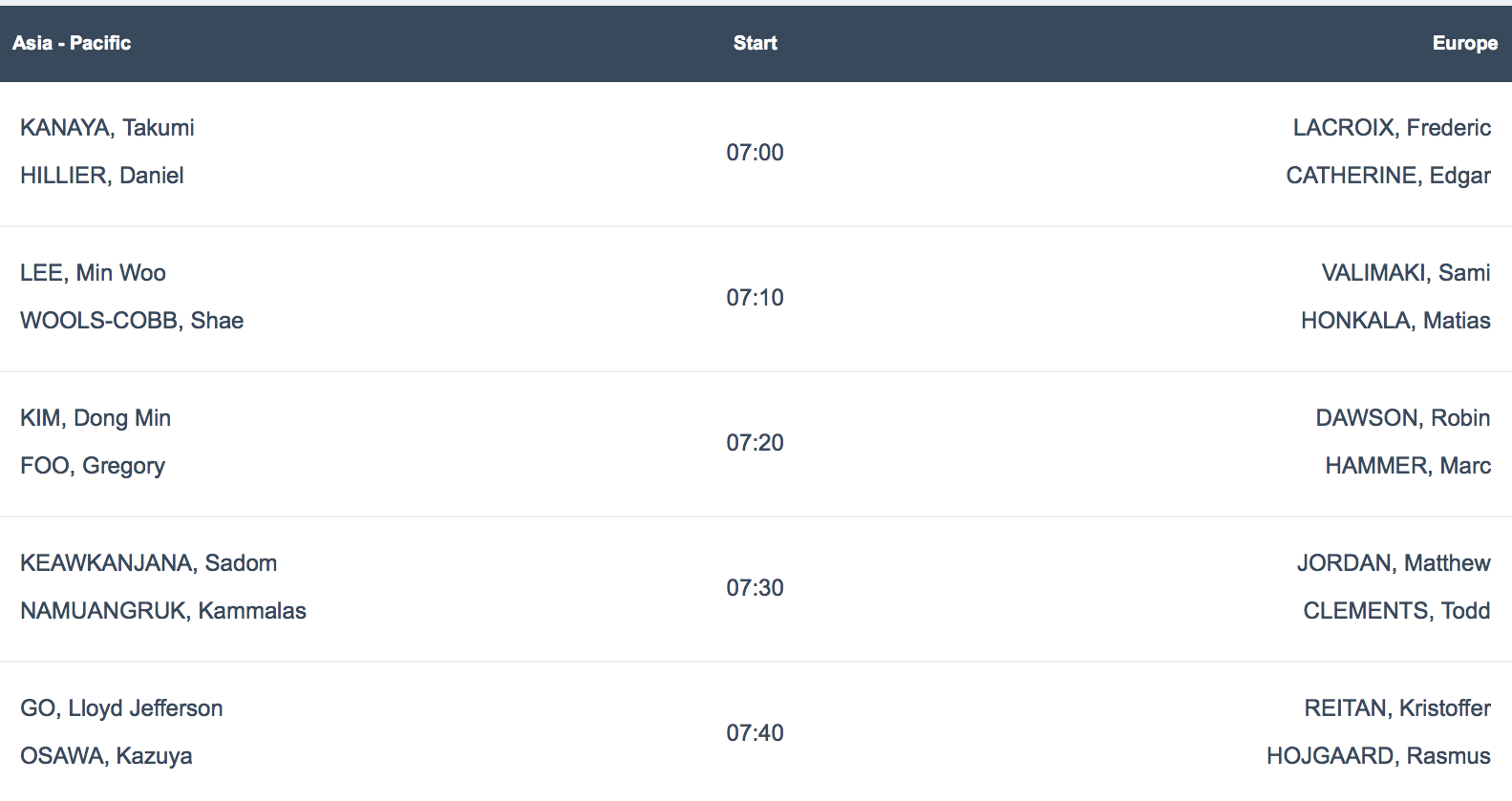 PATSY HANKINS TROPHY DAY 1
EUROPE 2.5 - 7.5 ASIA-PACIFIC
Europe trails Asia-Pacific by four points after day one of the Patsy Hankins Trophy in Qatar. In the morning fourball session, Bianca Fabrizio & Blanca Fernandez were the only pair to score points for the European side, defeating Wenbo Liu & Du Mohan 3&2, meaning Asia-Pacific would hold a four-point lead heading into the afternoon.
Frida Kinhult & Amanda Linner, Zhen Bontan & Elena Moosmann, and Puk Lyng Thomsen & Annabell Fuller all halved their foursomes matches, taking Europe's total to two and a half points. Gudrun Bjorgsvindottir and Clarisse Louis, who teed-off first in the session, lost 6&5 to Atthaya Thitikul and Yuka Saso, and Bianca Fabrizio & Blanca Fernandez lost one down, leaving the final score for the day at 7.5-2.5 to Asia-Pacific.
The pairings for the foursomes matches on day two are as follows: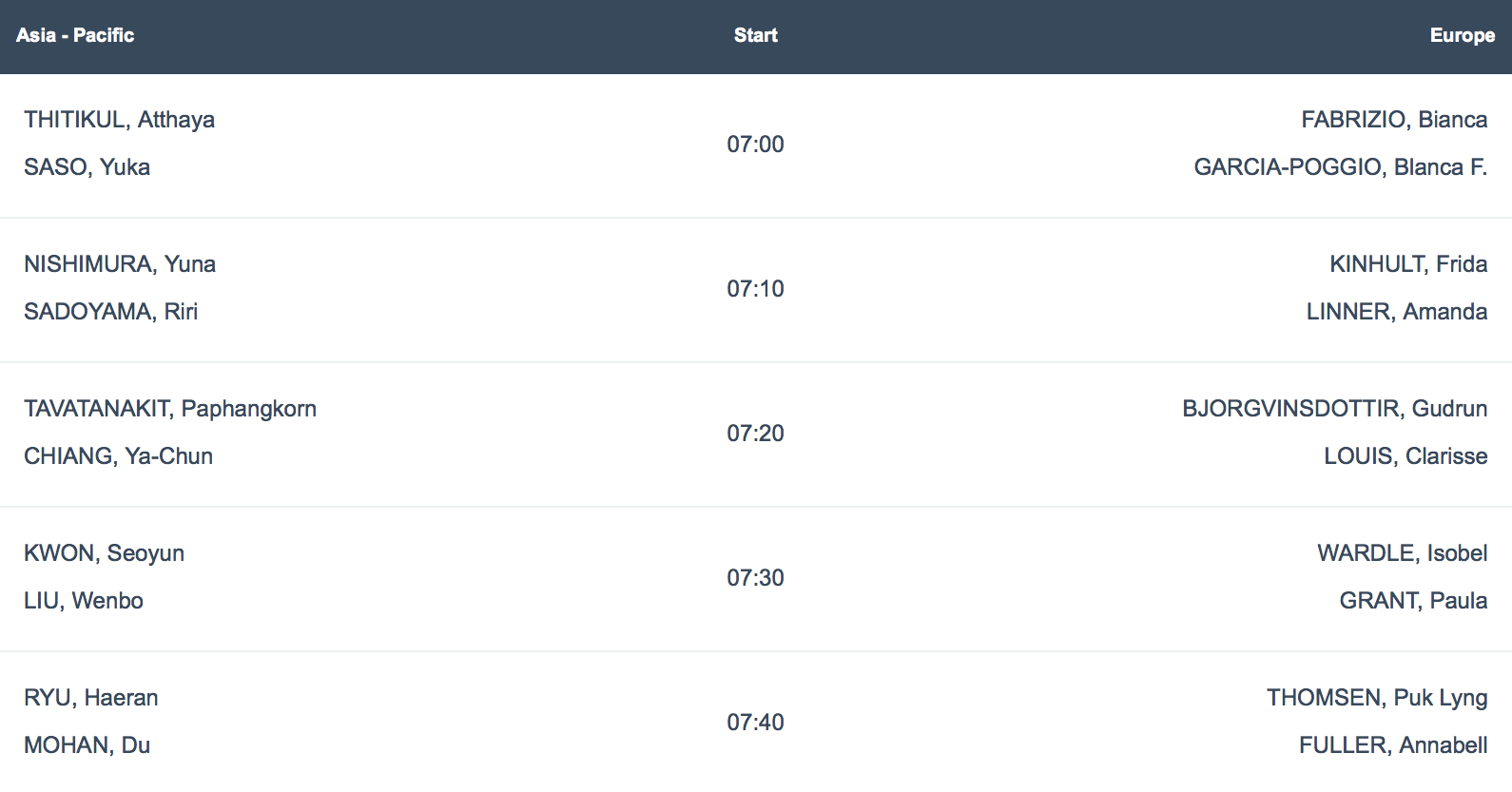 To follow livescoring of the matches, click the links below:
Bonallack Trophy: https://www.golfbox.dk/livescoring/tour/#/competition/1394373
Patsy Hankins Trohpy: https://www.golfbox.dk/livescoring/tour/#/competition/1436198
For updates from our social media accounts, follow us at:
Twitter: https://twitter.com/EGA_golf
Instagram: https://www.instagram.com/ega_golf/